On October 6th, it was the big day. At least for many that were born before 2000, like me.
Nintendo released, together with Illumination (no, not those elite guys), the very first Sneak Peek of the official Super Mario Bros. Movie.
Many months ago, I got super excited after I heard that Nintendo was working on a Super Mario Movie! There have been plenty of Pokemon movies and even a Sonic the Hedgehog movie.
Oh well, there's been a Super Mario Movie before, but… that was a huge failure (and even creepy). But now, almost 30 years later, we finally got the movie most of us have been waiting for!
It was announced during a very-short Nintendo Direct presentation. When this live stream started, we saw the creator of Super Mario (and many others), Shigeru Miyamoto. He started talking (with a weird English-voice over), and quickly introduced the voice of Mario, Chris patt, who spoke a bit about how happy he felt about being the voice of the Italian Koopa Jumper. After that, the actor who voices Bowser, Jack Black who told Chris that while Chris has been jumping on Koopa's, Jack has been preparing for this day.
And surprise… surprise… for our Argentinian readers… (Hola, Chicos!) the half-Argentinian actress Anya Taylor-Joy voices the Mushroom Kingdom Princess Peach! As she is fluent in Spanish, I am curious if she will also be the voice of Princess Peach in the Latin American version; what do you think? I think she would be the perfect for that!
After the short introduction, they no longer wanted to let us, the audience, wait for the trailer.
And neither will I… Watch the trailer here:
And… oh… my…!! I loved it!
.
.
.
.
.
.
.
But wait, Mario with an American voice? No Italian voice at all? That felt… weird. Especially after I found out that the original voice of the Mario Games, Charles Martinet, seem to be part of the movie cast. (Who does use an Italian accent in the games!).
So, Mario enters the Mushroom kingdom through the green Warp Pipe and seems to be confused, asking himself where he is, without an Italian accent.
As I love using Twitter (follow me here!), I wasn't the only one questioning the voice of Mario. Lots of people were sharing the French trailer of "Super Mario Bros. le film.", which DOES use an Italian accent on Mario.
Have a look yourself:
And? Kinda Italian, right?
After watching the French trailer, I got curious and searched for the Latino trailer and, of course… the Dutch trailer (please don't watch the Dutch trailer, the voices are terrible).
However, besides these voices, some people on Twitter were complaining about an entirely another thing.
Do you remember that awkward Sonic design change? Check out this article that dives deeper into that after the entire internet went nuts after they released the very first Sonic movie trailer. It looks like some people on Twitter didn't like Mario's design from this movie either…
I have to admit that the design is… slightly different than the video games (they could have kinda copied it, right?)
Here is a comparison:
What do you think? It's not that… bad… right?
Well, at least it didn't almost break the internet like what happened to Sonic, who made the studio change its design "Sonic Boom Fast."
Personally, I am very excited about this movie, especially after the official extended trailer drops.
Will you watch the Super Mario Movie?
The Super Mario Bros. Movie will release on April 3th, 2023
Related
---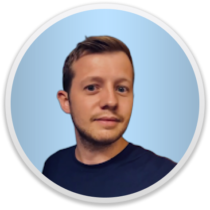 Journalwide is my blog about what is happening around the world and how it makes me feel.
I offer you, the audience, everything from opinions about global news to tech reports to what the United Nations is up to, written in my opinion.
Author posts